Examination
Corona Related Regulations
Due to the current pandemic, we have to collect your mobile phone number so that you can be notified as soon as possible in the event of someone in the examination room turning out to have been infected. These data will be kept for four weeks in accordance with data protection regulations and then destroyed.
Hence, please bring the following form printed out, filled in and signed to the exam. It will be collected before the exam starts and you are only allowed to enter the examination room after handing the document in. We will also bring some copies of the form, thus you can fill it out directly before the exam.
General Information regarding written exams (15.07.2020)
Requirements
To pass this course you need to fulfill the :
Pass the Studienleistung (if required by the examination regulations)
Pass the written exam
To pass the Studienleistung, you need to pass the following:
Pass the minitests
Pass the labs
There will be two minitests. You need to pass the minitests as part of the Studienleistung. To pass the minitest, you need to achieve 50% of all points in each test and 65% of all points of both tests.
Examination
Although the current summer term is a ''online-only" term, we currently plan to have a written exam in the summer. Currently, we do not know an exact date. The date for the exam is the 30th July.
Note, that you are not allowed to take anything to the exam, especially no sheet with notes!
--- The website is subject to change and constantly updated! ---
---[updated on July 15, 14.00 p.m.] ---
Contact
Specification and Modelling of Software Systems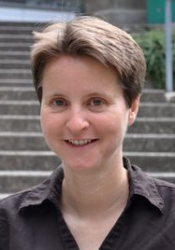 Specification and Modelling of Software Systems


Office hours:
Availability (Working hours):
Monday - Friday
08:30 am until 15:30 pm
Specification and Modelling of Software Systems