Research Paper
In this course each participant has to read a research paper. You do not need to hand in a summary, but the content of the paper will be part of the exam.
The paper can be found in Panda. In case you have concrete questions, you can submit these via Mail until 28.06.2020, 23:59 (CEST). Questions regarding the paper submitted after the deadline will not be answered.
Further information will be announced.
--- The website is subject to change and constantly updated! ---
---[updated on April 05, 15.00 p.m.] ---
Contact
Specification and Modelling of Software Systems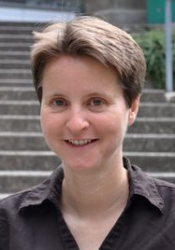 Specification and Modelling of Software Systems


Office hours:
Availability (Working hours):
Monday - Friday
08:30 am until 15:30 pm
Specification and Modelling of Software Systems