Exercises, Tutorials & Labs
Tutorials
There are no mandatory homework submissions to get the "Studienleistung".
We will upload exercises. These exercises will be discussed in form of a video, but not be graded. Currently, we do not plan to have a pysical tutorial.
There will be a possibility to ask specific questions regarding the tasks. Further information will be announced.
Exercises
An exercise sheet will be uploaded to PANDA every week on Friday
No exercise sheet needs to be submitted, but we highly recommend to work on the exercises in advance
We will discuss the solutions in a video
The exercises are not mandatory for the Studienleistung
Lab Sessions:
t.b.a.
--- The website is subject to change and constantly updated! ---
---[updated on April 05, 15.00 p.m.] ---
Further Information
Contact
Specification and Modelling of Software Systems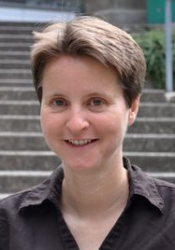 Specification and Modelling of Software Systems


Office hours:
Availability (Working hours):
Monday - Friday
08:30 am until 15:30 pm
Specification and Modelling of Software Systems