High-Performance Computing Research Group
The mission of our group is to perform computing systems research for energy-efficient high-performance computing. Our specific focus is custom computing with FPGAs (field-programmable gate arrays). This technology allows the developers to create highly efficient processing architectures by tailoring the processor architecture to the needs of the application. In collaboration with the Paderborn Center for Parallel Computing (PC²) we are validating our foundational research with practical HPC applications, frequently in cooperations with research groups from computational sciences. In teaching we offer courses, seminars, projects in the areas of custom and high-performance computing. We participate in several national and transnational research projects.
Please refer to our teaching and research pages for more detailed information.
Contact
High-Performance Computing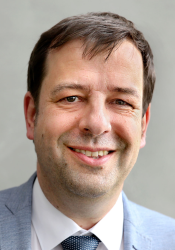 Administrative Assistant
Paderborn Center for Parallel Computing (PC2)

Team assistant